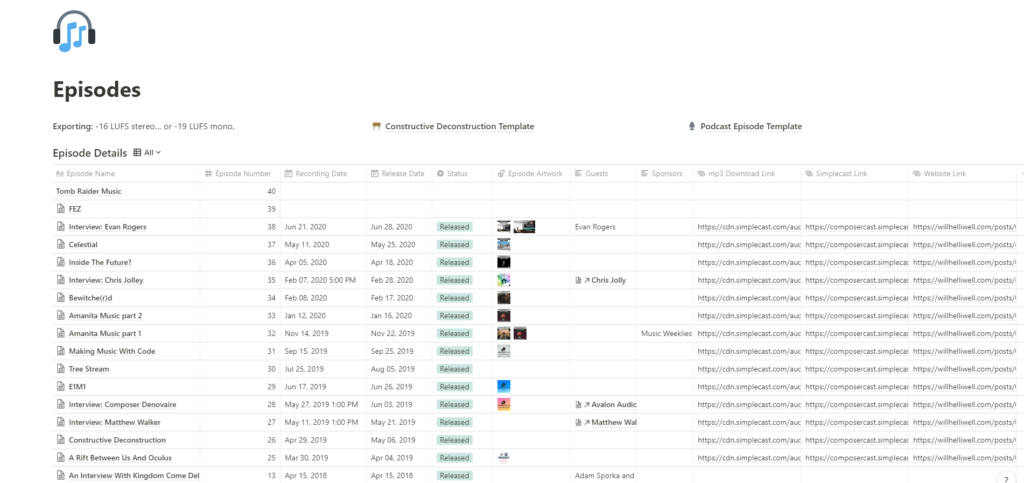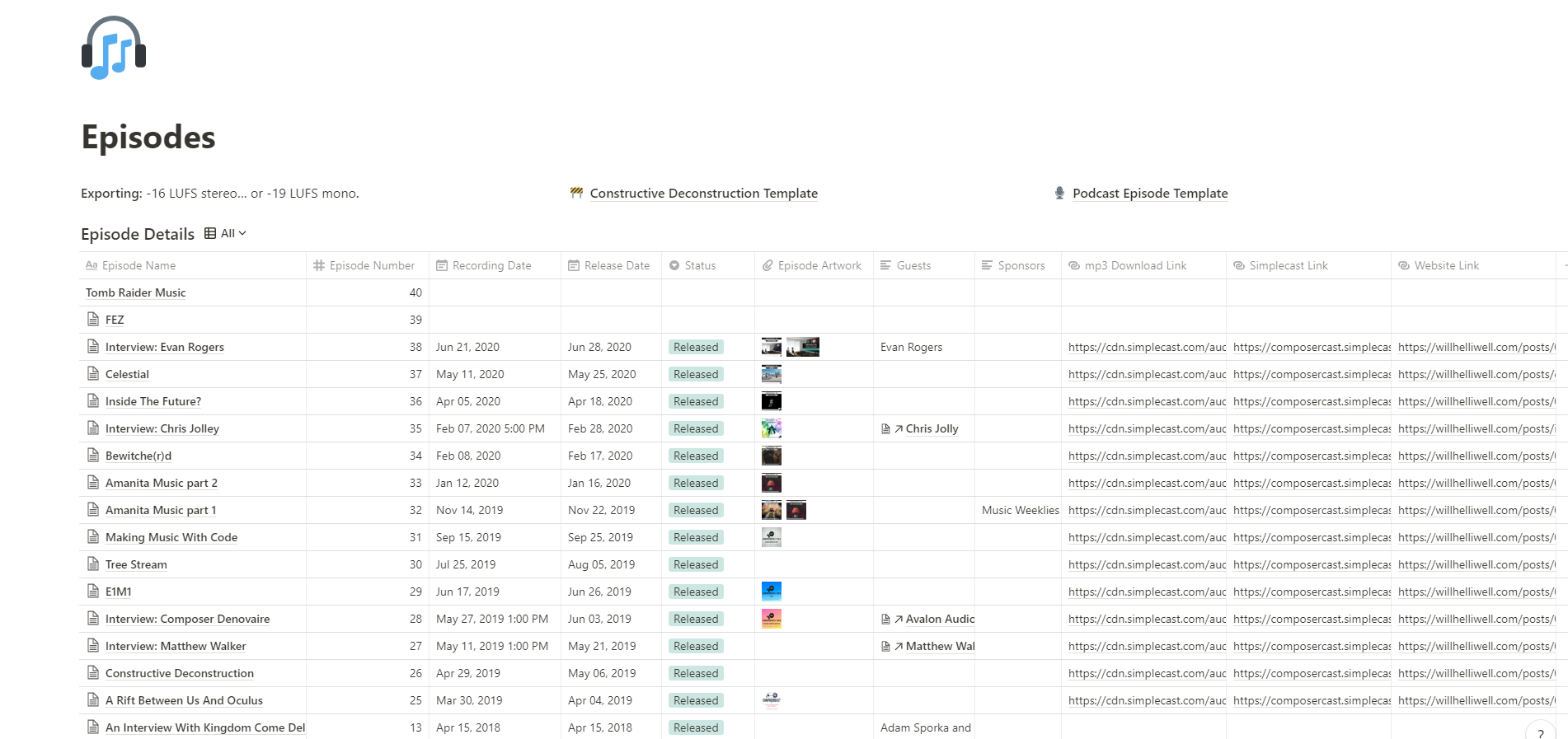 At the time of writing, I'm 38 episodes into making ComposerCast. I've been using Notion to plan and document all the episodes and releases so far. (If you haven't used Notion before, it's an all-in-one flexible workspace for yourself and for teams)
Notion has a free plan so if you're a podcaster and are looking for a way to manage your episodes, click the link below to check out my free podcast management template. If you like what you see, just hit the duplicate button in the top right of your screen, create a Notion account and start planning your podcasts now.
Template Link
https://www.notion.so/willhelliwell/Podcast-Management-Template-fcdd82186d144bf194f10d579e6d94e2
Features
Episode Planning

Have a ready-made template to help plan future episodes

Episode name and number with recording and release date

Status: Is it just an idea or has it been recorded?
Episode Artwork: attach your custom art to make each episode stand out
Guests: Don't lose track of who you want on your podcast
Sponsors: Track who's sponsoring each episode
Links: Save the URLS to your episodes and direct mp3 downloads

Guests

List all the guests you'd like on your podcast inside a table
Create a link between the guest table and the episode that they appear on so there's no need to enter data twice

Podcast Artwork

Store your main podcast artwork here for quick reference
List your brand colours and fonts to use across social media
---
Head over to the contact page and let me know what games you're playing from the bundle and if I've missed any VR ones.
Stay safe!